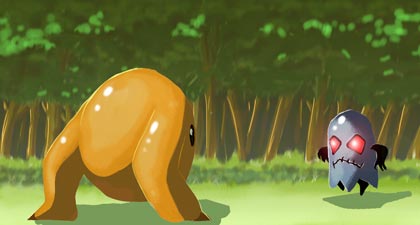 Click here to register.
Player Activity
Upcoming Patch Notes
(see all upcoming patch notes)
i

A browser-based open-world RPG. Explore the world of Aerra, clearing dangerous enemies and helping locals overcome everything from rampaging lab escapees to children stuck in mattresses. MonBre offers many unique features, such as guild raiding and armory, a "gene splicing" system, and an income system that generates currency even while you're not playing.
No plugins required; everything is done in HTML5. Join our decade-old game's rebirth!
Mob Spotlight
Deformed Chimera

The deformed chimera is a victim of Dr. Stein's experiments, and can be found around Port Ceres.